Kiki Annette + Archduke + Emmanuelle 5 (DJ – Set)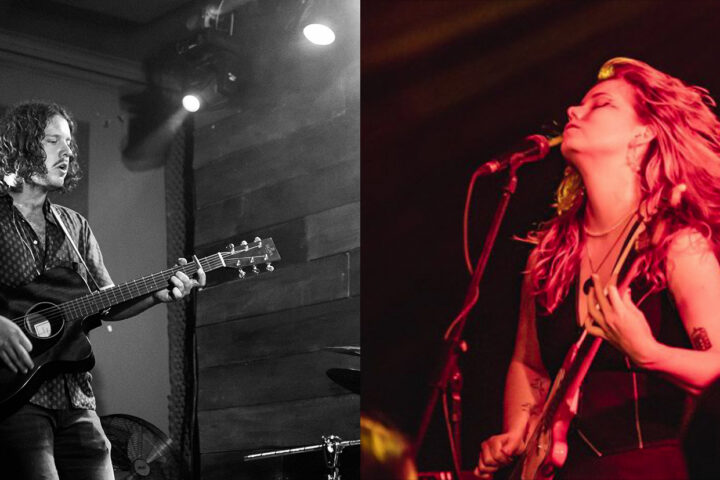 Kiki Annette + Archduke + Emmanuelle 5 (DJ – Set)
Doors 19:00 / Start 21:00 / Donation
Kiki Annette
Indie folk / The Netherlands
Moulded by busking everywhere in the world and participating in many open mic scenes, once dubbed "Manchester's Phoebe Bridgers", Kiki's music renowned for her solo performances. Through a careful combination of folk retroism, innovation and delicate instrumental work she creates soundscapes that often remind the listener of Leonard Cohen, Lana del Rey and Sibylle Baier.
https://open.spotify.com/artist/2M1xxVsfnDhcmP8wGmjFB8?si=MG40Clt3RI6vqS_WLL7GFQ
https://www.viberate.com/artist/kiki-annette/
https://soundcloud.com/kiki-annette
https://www.youtube.com/watch?v=A9CSN-9htag
https://open.spotify.com/artist/2M1xxVsfnDhcmP8wGmjFB8
Archduke
Cambridge based artist Archduke mixes devastating rock n' roll with sultry vocals and splitting falsetto. His tightly written pop songs and energetic live show combine to bring you an evening that is jam packed full of entertainment.
In 2019 Archduke secured himself a place as a semi-finalist in the Northcote Records Common People competition in which Charlie Fink (Noah and the Whale) was one of the judges.
He has supported upcoming artists such as Sports Team, The Dunwells and Wild Front, as well as established acts like Mark Chadwick of The Levellers in venues like The Railway in Winchester, The Horn in St Albans, and The Fighting Cocks in Kingston.
Youtube: @archduketd   https://www.youtube.com/@archduketd
Spotify: @archduketd   https://open.spotify.com/artist/3ZCdkACyPwi3LJWlFs1kb1
Facebook: /ArchduketdTD   https://www.facebook.com/ArchdukeTD
Insta: @archduketd   https://www.instagram.com/archduketd/
Emmanuelle 5 (DJ – Set)
Emmanuel Hubaut is a french singer and musician who has recorded a dozen albums and who has performed the world over with his differents bands (Les Tétines Noires, LTNO, Dead Sexy, EHB, Pest Modern). Post-Punk, Batcave, Industrial, Electro, Experimental Noise … a diverse range of approaches to music, born out of an open attitude to unlikely and unclassifiable experimentations.
His Dj selector activity reflecting his various taste in music and sub-culture.
https://www.instagram.com/emmanuelhubaut/
https://www.youtube.com/watch?v=u4HHtzhy3Rk
https://milk-me.com/radio/emmanuelle-5/